Wise money management is essential for making smart business decisions and leading company achievements. A quality education can support your endeavors to lead such business success.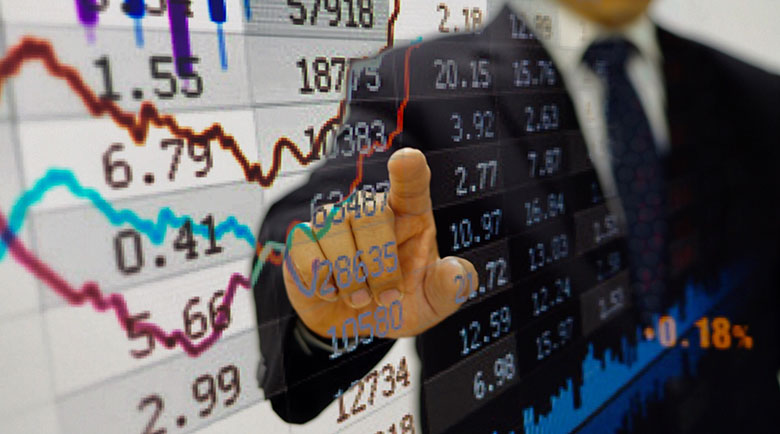 Most Master of Business Administration programs offer financial tracks, which can provide you with the specialized knowledge to pursue a more focused career path. The nationally-ranked Robert H. Smith School of Business at the University of Maryland is no exception.
Read on to learn more of the details of the finance specialization offered through the Smith online MBA program:
Finance highlights
At Smith, our goal is to provide students with broadened perspectives of the diverse world of business, along with focused learning in the areas that most interest them. When students choose the finance specialization, they enroll in relevant and focused courses designed to maximize their potential to pursue careers, increase earnings and enhance professional fulfillment.
The financial specialization engages students in the intricacies of corporate finance, financial restructuring, portfolio management, investments, asset management, risk management and valuation. As a Smith graduate, you can walk away with the skills and knowledge that give you an edge above your competition, including:
Insightful evaluation of financial markets
Ability to determine financial risks
Understanding of financial theory and best practices
Tactful use of industry-leading finance tools
Confident, impactful and strategic decision-making
With an understanding of both quantitative and theoretical approaches, statistics and challenges in corporate finances, you'll be well on your way to successfully managing funds and leading businesses to profitable achievements.
Finance learning
As a Smith MBA student, you'll begin your students with foundation coursework, which includes two finance courses: Corporate Finance and Introduction to Financial Accounting. The former introduces central concepts and analytic methods of corporate finance and provides students with a working knowledge of financial markets, industry language and techniques, shareholder value and corporate investments. The latter focuses on the preparation, understanding and analysis of financial statements as well as the concepts and tools necessary for effectively using financial accounting information systems.
From there, the coursework builds on this core knowledge with foundation selectives. Students following the finance track can take courses like Derivative Securities, which delves deeper into the types and use cases of derivative contracts. Commercial Bank Management focuses on bank structure and regulation, governance, asset and liability management and financial institution risks that are associated with bank activities. Financial Restructuring examines alternative ways to increase firm value, covering mergers, acquisitions, spin-offs, carve-outs, leveraged buy-outs and bankruptcy restructurings. Other financial and accounting courses can continue to build specialized expertise.
It's also important to note that because these courses are part of an MBA program, other aspects of the curriculum will also focus on broader business concepts. Coupled with the specialized finance learning, graduates enter the workforce with a wide-ranging set of skills and comprehensive knowledge base. The Smith School of Business also offers a unique experiential learning experience, which further adds to that extensive understanding.
With a combination of asynchronous learning, live online classes and on-campus residencies, the Smith MBA program prepares business students to face real-world challenges through hands-on experiences. This experiential learning can help students develop tangible leadership, teamwork, analysis and communication skills that can be applied across all domestic and global business environments.
As you work through each course, you can collaborate with professors and peers through advanced online features, such as audio and video messaging, integrated multimedia, and digital workspaces. The result is an engaging learning experience with the flexibility of completing courses online. Plus, once you graduate, you can lean on these new professional connections for help, advice and opportunities—in addition to joining a network of over 66,000 Robert H. Smith School of Business alumni worldwide.
Both online and on-campus Smith courses focus on the theory and concepts, valuation analysis and strategic considerations, presented in ways that prepare students to effectively apply skills and knowledge beyond their studies and throughout their careers.
Finance faculty
As a Smith student, you learn from and collaborate with some of the industry's most influential innovators and established thought leaders. Our faculty come from a variety of backgrounds and corporate experiences, and many have received awards and recognition for both their professional and academic roles. You'll learn from professors who actively research financial topics, such as accounting and the effects management disclosures on the capital market. With their guidance, you too can become an influential member of the financial industry.
Beyond the degree
The finance specialization introduces you to the skills and knowledge that you can use to manage funds in nearly any industry. Once you graduate, you may consider career paths in corporate finance, investment or commercial banking, financial planning or money management.
Your degree can qualify you for professional roles and job titles such as:
Financial Analyst
Corporate Financial Analyst
Financial Planner
Financial Advisor
Financial Reporting Manager
Investment Associate or Analyst
Real Estate Development Analyst
Senior Accountant
Accounting Manager
Operations Manager
Credit Risk Review Officer
Credit Analyst
Corporate Controller
Portfolio Manager
Finance Manager
Director of Investments
Director of Finance
Director of Financial Planning and Analysis
Executive Officer
Vice President of Finance
Chief Financial Officer
Professionals who handle business finances earn a respectable income for their efforts. According to Monster, finance is one of the highest-paying MBA degree concentrations, with an average salary of $121,000. PayScale detailed average annual earnings for specific finance roles in the US, which includes:
Financial Analyst: $62,538
Senior Financial Analyst: $82,802
Finance Manager: $100,956
Corporate Controller: $110,506
Senior Finance Manager: $121,392
Finance Director: $132,754
CFO: $155,432
The bottom line Whether you're looking to enhance your skills, accelerate your career or focus your abilities to the financial world, the Smith online MBA program can help you reach—and even surpass—your goals. With the flexibility of online learning, you won't have to forfeit current professional or personal commitments to complete your degree. In as little as two years, you could have the focused skills and knowledge to confidently make the valuable decisions key to business financial success.
Ready to awaken the savvy finance professional inside of you? Reach out to an advisor to learn more about the online MBA program and finance specialization from the Smith School of Business.
Recommended Readings:
The specializations you can pursue with a University of Maryland online MBA degree
Managing people vs managing spreadsheets
Sources:
Online Master of Business Administration by the University of Maryland
Best-paying MBA Majors by Monster