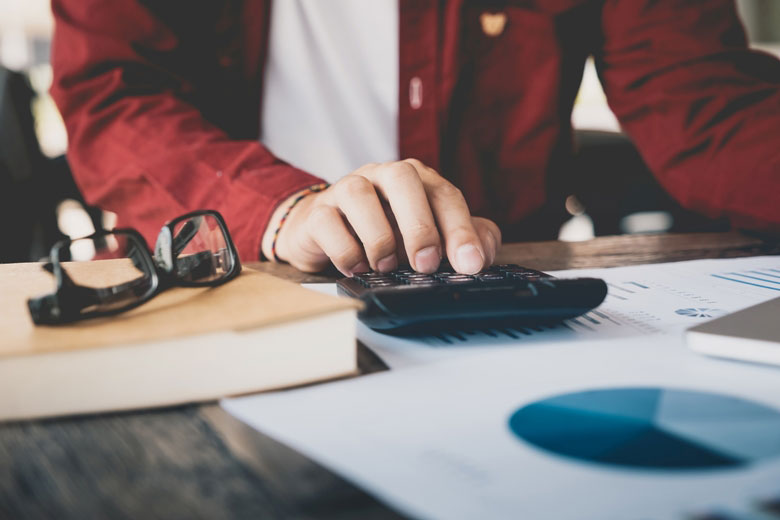 The more they learn about the numbers, the better finance and accounting professionals can perform for their companies and clients. The benefits of business education through certifications and an advanced degree go beyond improved skills and enhanced knowledge, validating relevant experience and boosting employment potential.
If you're looking to strengthen your professional credentials, you can choose from the Certified Public Accountant certification and Chartered Financial Analyst designation. Here's a look at both of these certifications to help you determine which one is right for your career goals.
Understanding the CPA certification
A CPA is an individual who passed the Uniform Certified Public Accountant Examination administered by the American Institute of Certified Public Accountants. The exam consists of four sections: auditing and attestation, business environment and concepts, financial accounting and reporting, and regulation.
Those who meet the licensing jurisdictions' requirements for education and experience can obtain a CPA license. For example, most states require at least 150 completed semester hours and one or two years of experience as a finance professional. Some states also require CPAs to complete an ethics exam.
This credential is a symbol of trust and professionalism, designating legally qualified accountants and finance professionals who can help individuals and organizations plan and reach their financial goals. Having a CPA license essentially allows professionals to charge for the accounting and auditing services they provide to the public. On the corporate side, CPAs have higher chances of advancing their career.
The American Institute of CPAs noted that while all CPAs are accountants, not all accountants are CPAs. The CPA certification distinguishes the professionals who have pursued accounting continuing education, earning them increased trust, opportunity and financial reward.
CPAs often pursue roles in public, corporate, management and government accounting. However, they are also trained in auditing, consulting and financial reporting, planning, analysis and advising. A typical CPA career path may start on the staff accounting team, build up to accounting manager and then eventually lead to chief financial officer.
To maintain or renew the license, CPAs must participate in Continuing Professional Education programs. The number of required hours per year vary by jurisdiction.
Understanding the CFA designation
A CFA is a finance professional who completed the requirements designated by the CFA Institute. To enroll in a CFA program, candidates must have a university degree and at least four years of combined professional and academic experience. Additional requirements include meeting professional conduct criteria, having a passport and living in a participating country.
The designation zeroes in on financial analysis, with a heavy focus on portfolio and investment management. The curriculum covers 10 key areas: ethics and professional standards, quantitative methods, economics, financial reporting and analysis, corporate finance, equity investments, fixed income, derivatives, alternative investments, and portfolio management and wealth planning.
Candidates must pass all three levels of the exam, plus accumulate four years of professional work experience in the investment decision-making process before, during or after their participation in the CFA program, to become an official charterholder.
The CFA charter is a gold standard in the industry, meaning those who successfully earn the designation are among the most respected, effective and ethical investment management professionals. Charterholders are also privy to the prestigious network and career resources offered by the CFA Institute.
The most common career paths for charterholders are in investment management, equity research, corporate finance, risk management, investment banking and trading. According to the Corporate Finance Institute, some of the top financial corporations, including UBS, JP Morgan, Citigroup, Barclays, Deutsche Bank and HSBC, are known for employing CFA charterholders.
Choosing the right certification
Both the CPA and CFA are highly respectable credentials that lead to a wealth of career opportunities in the finance sector. Either designation of this caliber can distinguish you from a crowded pool of aspiring finance professionals, but the one you choose will depend on the direction you want your career to take.
The CPA is ideal if you want more specific training in accounting, auditing and taxation. While you may initially pursue entry- to mid-level roles at an accounting firm, the certification gives you the flexibility to work in different fields, including audit, tax and management consulting. Additionally, the certification can prepare you to climb the ladder in corporate environments to eventually become a CFO.
On the other hand, the CFA designation is the highest distinction in the investment management profession. It can refine your understanding of financial analysis and investments, which is especially fitting if you want to work at a bank or pursue a career in investment management. In some cases, earning a CFA is a worthy alternative to earning a graduate degree.
Advancing your skills and knowledge
While graduate programs do not necessarily prepare students for certification exams, earning such designations often requires a minimum amount of completed education at an accredited college or university to qualify for the certification. Additionally, earning an advanced degree can complement the enhanced career opportunities and salaries that certified professionals receive.
For instance, the Online Master of Business Administration degree program at the University of Maryland's Robert H. Smith School of Business offers a finance concentration for business professionals to hone their money management skills. The flexibility of online learning means you can even pursue your advanced degree while preparing for certification exams.
Connect with an advisor to learn more about enrolling in the Smith Online MBA program.
Recommended Readings:
The specializations you can pursue with a University of Maryland Online MBA degree
Why an MBA is still the best investment you will ever make
Sources:
Corporate Finance Institute, CPA vs CFA
WallStreetMojo, Difference Between CPA and CFA
American Institute of CPAs, Frequently Asked Questions FAQs – Become a CPA
American Institute of CPAs, What does it take to become a CPA?